Use IE 5.0 or greater!
Utilities
All the Web Search
Google Web Search
Real Cool Music
Domain Name Search
ASB OnLine Banking
JETSTREAM Provider
Technical Stuff
NZ White Pages
NZ Weather Service
NZ Yellow Pages
NZ Street Search
AUST Yellow Pages
News On Line
New Zealand Herald
New York Times
Los Angeles Times
Miami, NewTimes
Melbourne Age
The Times London



"The Internet should earn money for you!"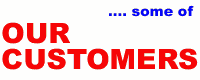 Thanks for visiting, come back soon!
AceNet Hosting Service!